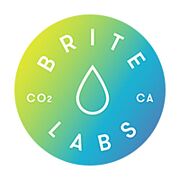 Brite Labs
4.50 ★
THC isn't the whole story. The many benefits we get from cannabis stem from hundreds of natural compounds that make each strain unique. THC is just one part of the story. Judging cannabis by THC alone doesn't take into account these other compounds that interact with THC to heighten the effects we feel. We never chase one-dimensional, artificially high THC levels because we believe cannabis works best when it includes all of the other naturally occurring compounds that together produce an "entourage effect."
Who are we? Since 2014 BRITE has crafted premium full-spectrum cannabis concentrates utilizing our proprietary CO2 extraction process, run in small batches in Oakland, CA.
Our strain-specific concentrates replicate the unique profile of cannabinoids, terpenes, and flavinoids in each variety of cannabis by gently preserving them in the final product. We always start with the finest botanicals sourced from the highest quality cultivators throughout Northern California. We never introduce any industrially-derived terpenes, flavors, or additives of any kind. Each batch of extract takes nearly three weeks to craft from beginning-to-end, because quality takes time, and we believe that purity matters. We believe our process results in a more aromatic product that honors the cannabis plant's diversity and produces superior effects.
We believe in the PLANT
We believe in PEOPLE
We believe in PROCESS
We believe in PROGRESS
Our mission is to make the world brighter.
we are BRITE